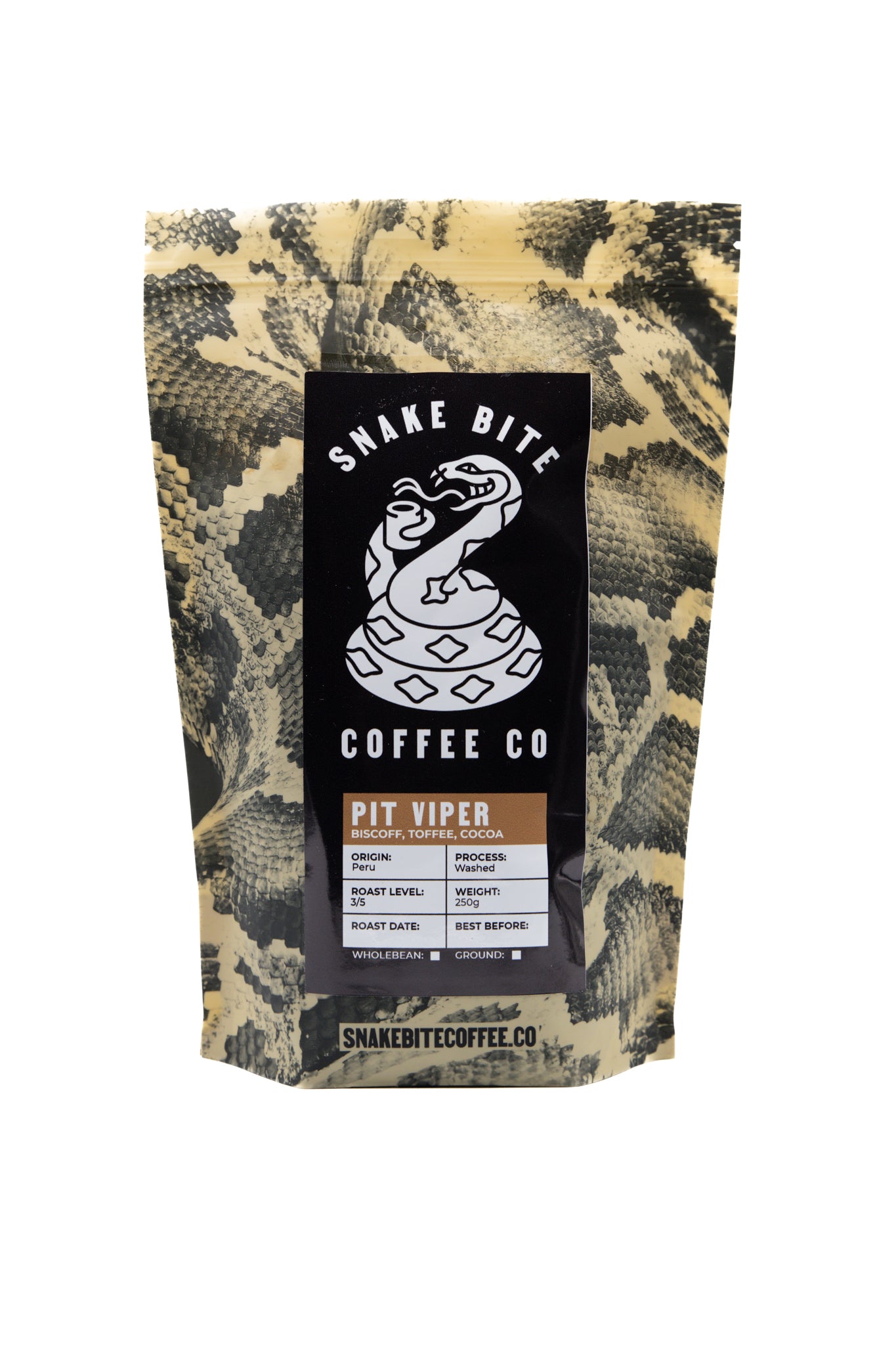 A medium, full city and fragrant roast from Peru, resulting in a sweet and full bodied coffee. with tons of chocolate notes. Perfect for espresso and filter coffee drinkers alike. 
Tasting Notes:
Toffee, Biscoff, Chocolate
Details:
Origin - Peru, Lucmabamba
Variety - Typica
Altitude - 2200 MASL
Process - Fully Washed

About the farmer:
Abelina decided years ago to produce coffee because, although she never thought it would make her rich, she knew it would bring her more opportunities.
She loves producing coffee in Lucmamba, Cusco, and will do anything to work with it. Her typical day starts at 3 am and her farm is one of the steepest on the 'Beecause we Care project'. Most people would find it a challenge to work on her farm, but Abelina does it while laughing and cracking jokes.
Beecause we Care 365 is an environmental and community development organization based in Cusco, Peru. Led by Svetlana, they empower local families to thrive through sustainable environmental practices. This is important because people from these communities are extremely vulnerable due to environmental, economic, and social challenges.

Beecause we Care 365 empowers local families and protects the environment through:
- Education on the benefits of preserving organic farming.
- Re-introducing bee colonies locally.
- Education and support with specialty coffee production.
- Supporting shared labour practices.
- Producing food for the community.
- Housing stray dogs.
- Emotional support for victims of domestic violence.
Brewing Recipes:
See our

 

how to guides
 

for a more information.   
16g Coffee, Medium grind. 
Add 30g Boiled water & Stir.
Rest for 30secs.
Add 120g water. 
Rest for 30secs.
Add 100g Water.

Total Brew Time - 3:15/3:45mins

17g Coffee, Medium grind. 
Add 30g Boiled Water & Stir.
Add 170g Water & Stir.
Leave to brew for 45-60secs.
Extract. 

Total Brew Time - 1:30/1:45mins

V60 
16g Coffee, Medium grind. 
Add 30g Boiled water & Stir.
Rest for 30secs.
Add 120g water. 
Rest for 30secs.
Add 100g Water.

Total Brew Time - 3:15/3:45mins

Aeropress
17g Coffee, Medium grind. 
Add 30g Boiled Water & Stir.
Add 170g Water & Stir.
Leave to brew for 45-60secs.
Extract. 

Total Brew Time - 1:30/1:45mins

Pit Viper