A light, fruity roast from China, resulting in a sweet and full bodied coffee. with tons of mandarin grapefruit notes. Perfect for pour over and filter coffee drinkers alike. 
Tasting Notes:
Mandarin, Grapefruit, Black Tea
Details:
Origin - China, Yunnan
Variety - Catimor P3/P4
Altitude - 1350 MASL
Process - Washed

About the farmer:
Banka farm and washing station was originally developed by Mr. Hu, a native of Yunnan, who has been producing coffee in Menglian for almost 20 years. He was one of the first farmers to engage in large scale coffee production in the County, working in partnership with Nestle and the local government. Mr. Hu is held in high esteem within the local area, employing hundreds of harvesters from various ethnic groups across his farms each year.
In 2018, Yunnan Coffee Traders (YCT) took over the management of the Banka wet mill and a portion of the Banka farm, some 100 hectares of land, installing one of the region's first optical sorters, experimenting with processing methods such as yeast fermentation and trialing new varieties such as Pacamara and Yellow Bourbon. Banka farm produces both the company's volume washed specialty lots, as well as natural and honey process micro lots.
Brewing Recipes:
See our

 

how to guides
 

for a more information.   
16g Coffee, Medium grind. 
Add 30g Boiled water & Stir.
Rest for 30secs.
Add 120g water. 
Rest for 30secs.
Add 100g Water.

Total Brew Time - 3:15/3:45mins

17g Coffee, Medium grind. 
Add 30g Boiled Water & Stir.
Add 170g Water & Stir.
Leave to brew for 45-60secs.
Extract. 

Total Brew Time - 1:30/1:45mins

V60 
16g Coffee, Medium grind. 
Add 30g Boiled water & Stir.
Rest for 30secs.
Add 120g water. 
Rest for 30secs.
Add 100g Water.

Total Brew Time - 3:15/3:45mins

Aeropress
17g Coffee, Medium grind. 
Add 30g Boiled Water & Stir.
Add 170g Water & Stir.
Leave to brew for 45-60secs.
Extract. 

Total Brew Time - 1:30/1:45mins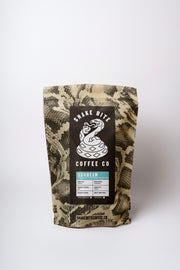 Sunbeam